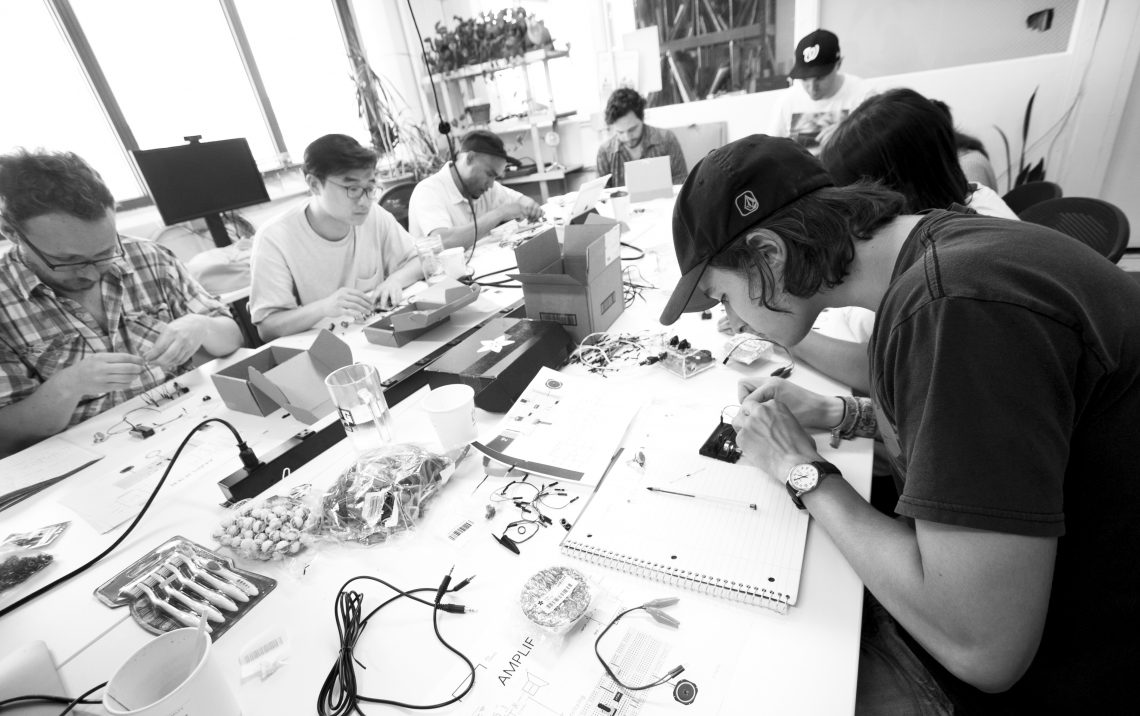 Brooklyn Research has a  fellowship and several internships for Summer 2019!
FRWD is a paid fellowship program Brooklyn Research is running in conjunction with Tomorrow Lab, SecondMuse, and New York City Economic Development Corporation as part of the Futureworks program. The FWRD Fellowship Program will mentor and develop NYC talent in pursuit of full-time jobs in hardware. Applications are now open for Fellows and Mentors. Through this Fellowship, you will receive a $2,000 monthly stipend for three months, workspace at Tomorrow Lab (Chinatown) and Brooklyn Research (Bed-Stuy), mentorship from industrial design and engineering experts throughout New York City, and an intimate connection with growing startups who are hiring. See the application form here: https://www.tomorrow-lab.com/fellowship
Brooklyn Research is also offering a variety of internships this summer, especially for potential research groups!
Brooklyn Research is a non-profit interdisciplinary creative space focused on technological innovation. We provide a platform for established artists, technologists, and futurists to create engaging discourse and experimentation. Through innovative workshops, lectures, and group projects, we hope to build an empowered audience through an understanding of the technology that informs our daily lives.
For more information on our summer internships this summer, click here!