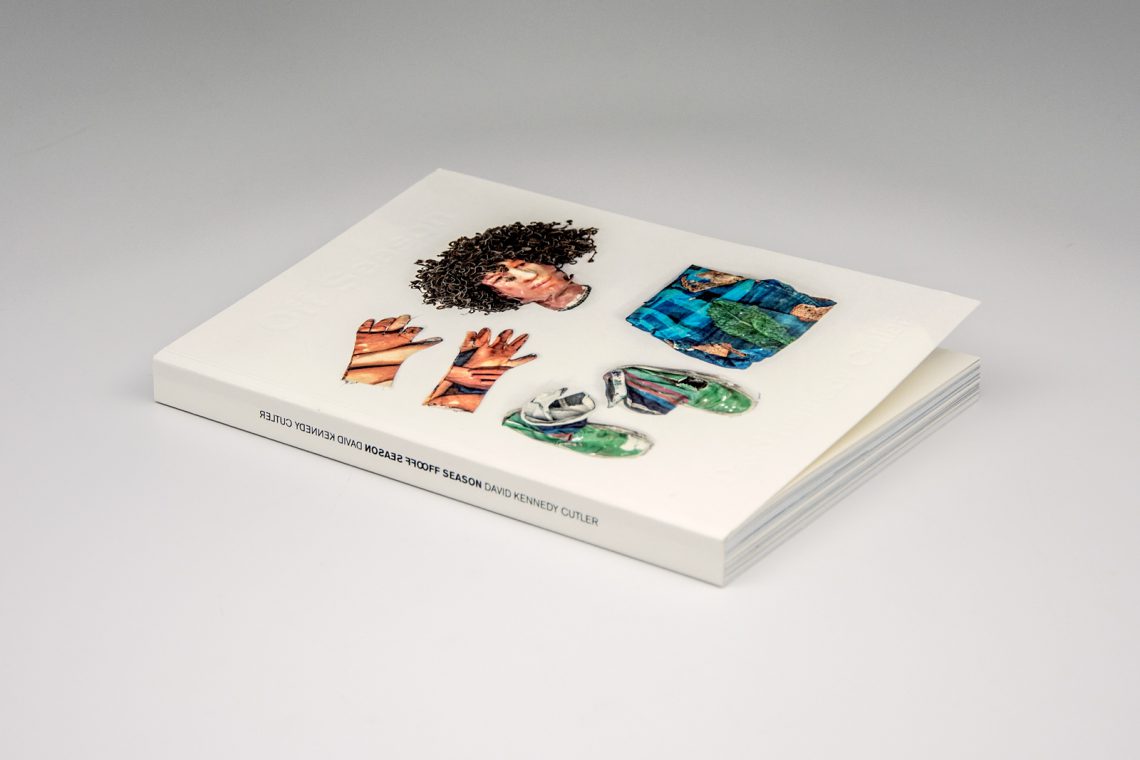 OFF SEASON
Brooklyn Research is pleased to announce its inaugural publication, Off Season by David Kennedy Cutler. This book compiles text and images generated during the ten weeks (January – March 2018) Cutler "survived" the winter at Halsey McKay Gallery in East Hampton, NY. For this performance-produced installation, Cutler lived and worked in costume while his audience could follow his activities by live-streaming the exhibit remotely.
Off Season is designed by Alex Lesy, and features an essay by Cynthia Daignault, an interview with Ross Simonini, and poems by Aude Jomini.
Brooklyn Research and the Foundation For Contemporary Arts supported this exhibition from its inception, and this publication will serve as a definitive document of Cutler's project.
Stay tuned for the upcoming book launch and signing!