Research
A Research Group is a self-assembled body of individuals aligned to pursue a defined area of research, problem space, or exploratory scope. Support for research groups is granted to projects showing unique potential for compelling research and innovation.

Brooklyn Research supports new research ventures through facilitation and administrative capacity:
grant application & funding
space and resources for meeting
events and media
mentorship
Summer Internship 2019
[Summer 2019]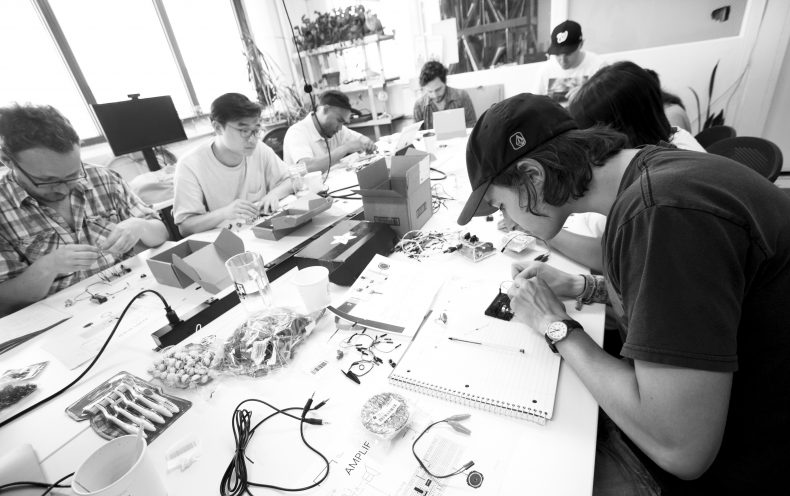 Brooklyn Research is offering several opportunities for Summer 2019.
FRWD is a paid collaborative fellowship offered in conjunction with Tomorrow Lab, SecondMuse, and New York City Economic Development Corporation as part of the Futureworks program. Apply by March 31st, 2019 here: https://www.tomorrow-lab.com/fellowship
Brooklyn Research also has several internship opportunities including within potential new research groups with potentially flexible scheduling!
New Forms of Interaction
[Summer 2018]
Brooklyn Research's 2018 Summer Research session is a 12-week intensive exploration of New Forms of Interaction.
This summer's research group includes using screen-based game control as a basis for exploring new methods of physical interfaces. This year's group has sought to build a functional bridge using familiar household appliances and tools as novel forms of game control and achieving functional interfaces that perform real physical tasks simultaneously. Examples include the passive sensing of kitchen appliances such as juicers that behave as game controllers for on-screen play while still making actual juice that the user can consume. While playful, the teams' findings show the viability of highly accurate / low latency passive sensing of existing household appliances. Such work has applications in a range of "smart home" and IoT use cases.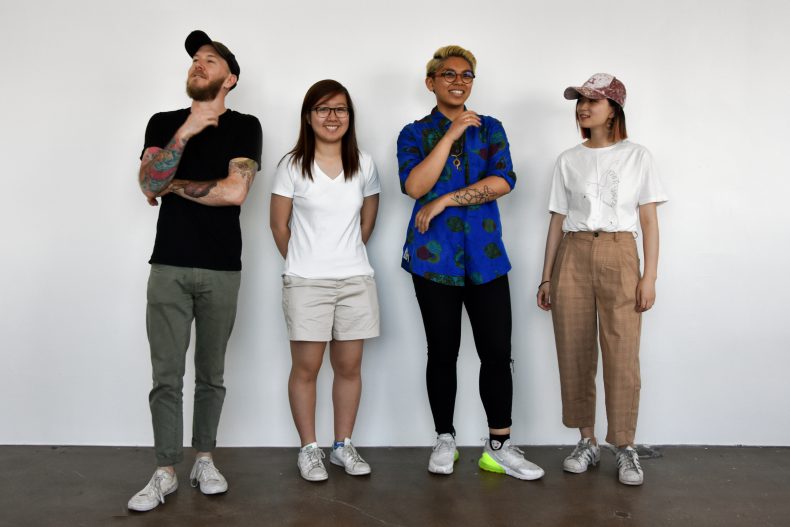 Nick Wallace
NYU – ITP, MPS 2019
Kathy Ching
NYU – IDM, BS 2020
Nicole Cabalquinto
CUNY – MTEC, BS
Huiyi Chen
NYU – ITP, MPS 2019